Here is the process for accessing your website using Microsoft FrontPage.

Open FrontPage and then go in the "File" menu and select "Open web...".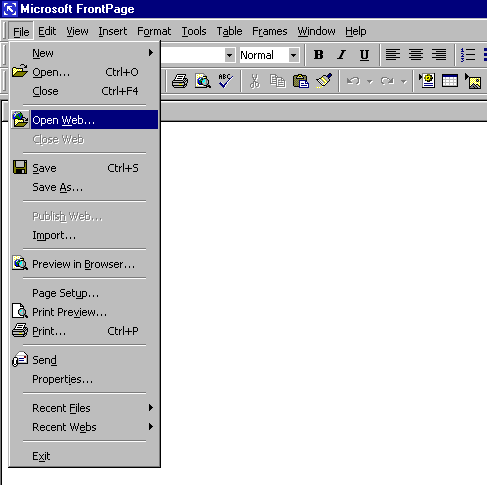 Enter the complete address or your web site and press "Enter". (Including the HTTP)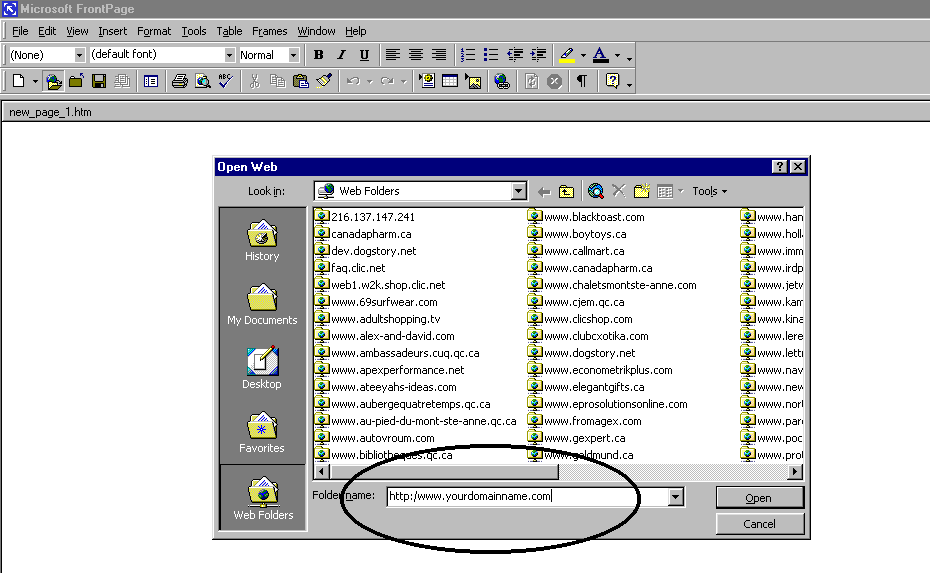 Enter your username and password and press "OK".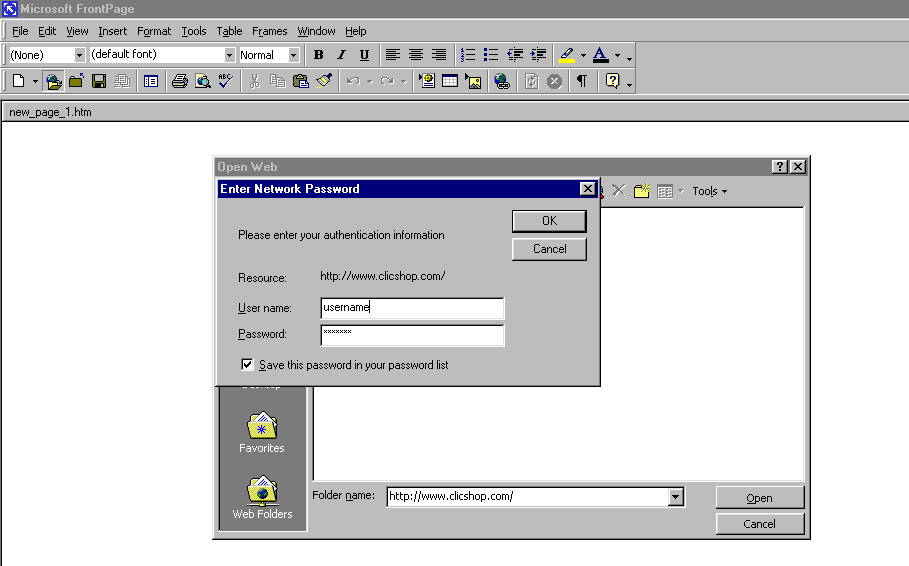 Click on the "open" button to access your site.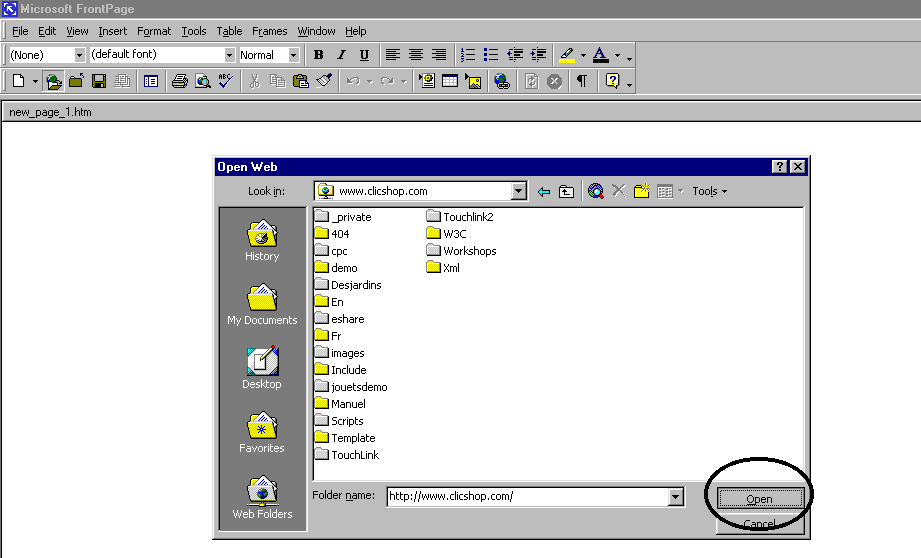 This is where you will be able to create and modify all your web pages.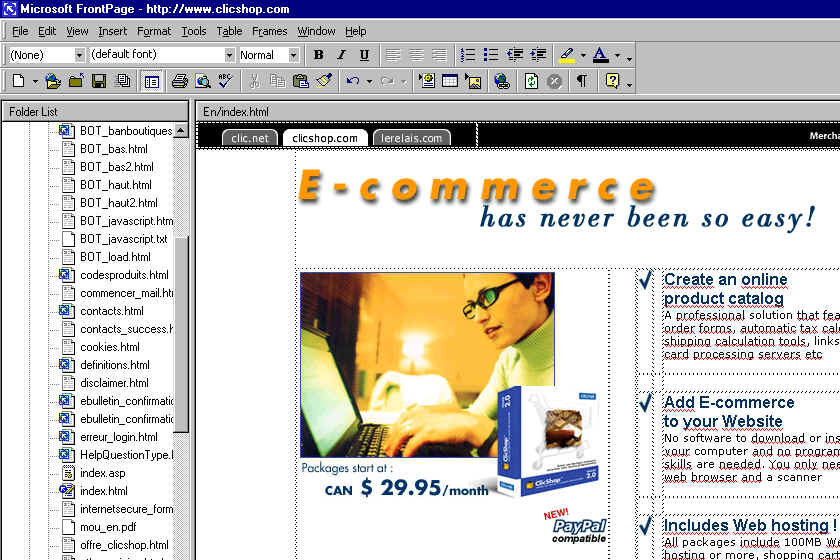 It is important to save all the modified web pages to ensure the changes be applied online.