Here is the procedure on how to set up an email account with Eudora 5.1

Open Eudora 5.1.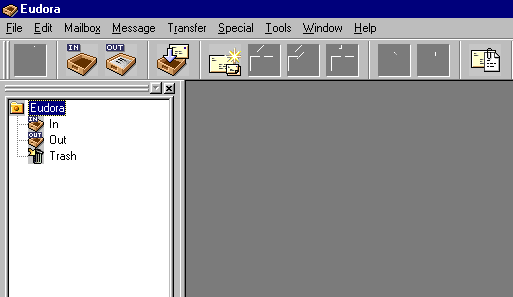 Select "options" from the "tools" menu.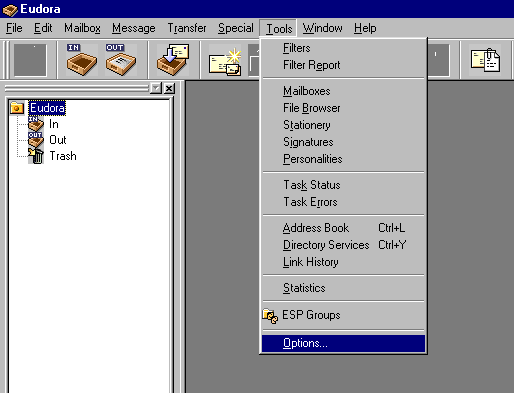 Enter all the required information in order to configure your email account.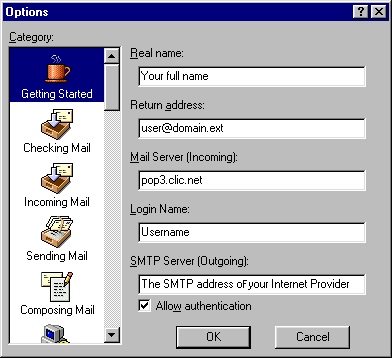 Click on "OK" to close this box. To retrieve your emails, simply click on the "Check Mail" button as shown.