Here is the procedure on how to connect to your web site using the FTP protocol with Ws_FTP.


1- Open the software and enter a profile name for your connection. Enter the address you wish to connect to, the username, the password and click on the "OK" button.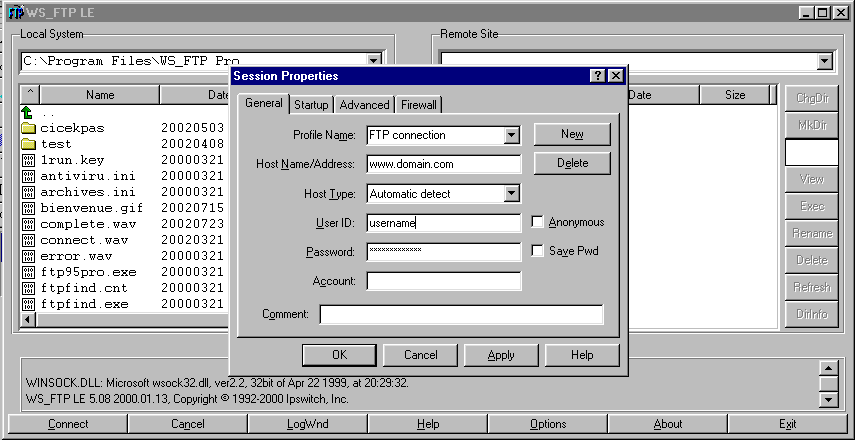 2- If you are hosted on our Unix servers, you will immediately see the folder called "web". If you are hosted on our cobalt, you will need to go up 2 levels, at the root, to have access to the "web" folder. For these 2 types of hosting, you can directly go to step 4. Finally, you are hosted on our Windows server, you will need to change the directory to the "web" folder. To do this, please follow step 2 and 3.

In order to change directory, click on the "ChgDir" button.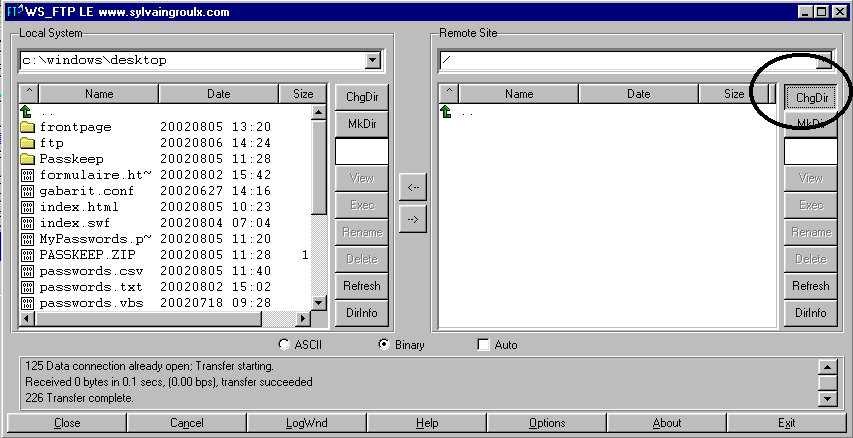 3- Enter you domain name prefixed with "FTP" as mentioned below.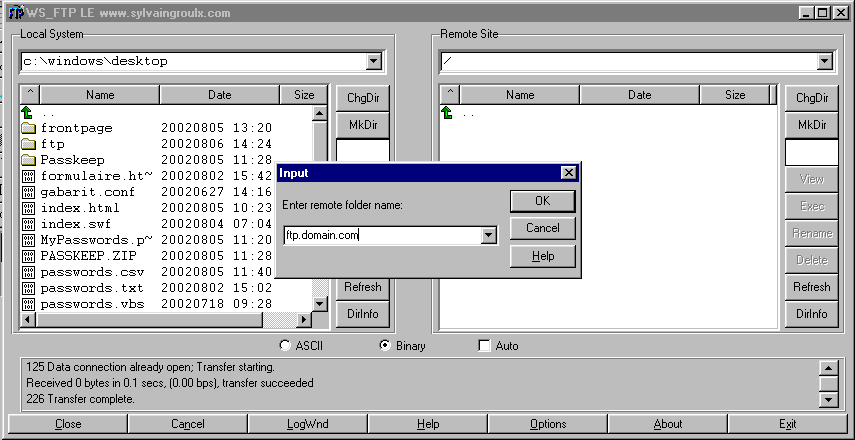 4- At your left, you can see all your local files and at your right, all the files located on your web site. To transfer (upload) your web files, you need to select them from the left side and click on the arrow button to copy them to the right side.